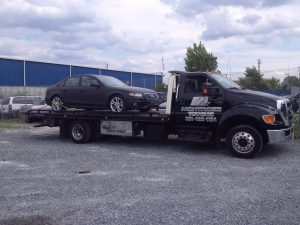 Private vehicle delivery offers numerous benefits to those who make use of it. If you are wondering how exactly you can benefit from this service, take a look at all of the pros explored below.
Professional Service Means Professional Results
Private vehicle delivery means that you will get the utmost quality in service from an established car or shipping company. Drivers have been professionally trained to handle your vehicle with the utmost care, during defensive driving courses. These people have the top skills necessary to handle your car throughout its entire journey. They can also give you invaluable advice which will help you transport your car safely and effectively, as professionals and car enthusiasts.
Save Time And Money
When you decide to transport a car long distance yourself, everything is on you. The driving time, the gas, and lodging you need in between driving the car itself, especially if you are moving it across the entire country. While driving yourself may appear to be a money saving move, the hassle and fatigue involved can sometimes add days to your long distance trip, which inflates the price far beyond what you expected. If you are not practiced at long distance driving, it can even be potentially unsafe for you to do so depending on road and weather conditions, and just how long your drive is. When driving long distance you can sometimes even encounter different types of inclement weather in a single day, ranging from fog to hail to heavy rain.
Insurance Is Covered
When you make use of private delivery from a reputable company, their insurance covers your car while it is being transported, meaning that any damage that occurs over the course of transport is out of your hands and you will not have to foot the bill for it. Were you to transport your car yourself, the costs of any damage incurred would fall squarely on your shoulders.  
Truck Towing All Day and Night
Montrose Towing offers 24 towing service and roadside assistance for you and your business. Whether you're stuck on the shoulder of the highway at 2 AM or caught in a parking lot during rush hour, we have fast towing and roadside assistance services that will get you back on the road as soon as possible. To kick off your excellent experience with us, give us a call at (301) 468-1104 or visit us online.